Music
You can relisten the last episode on
RadioPlus.be
. With a small effort you can download it too! Read the thread in
our FAQ's
or go to our Media Player, right click (mp3) and "save as..."
The audio clips from the sessions are available on the
session pages
.
And our
mediaplayer
contains all audio clips available on the duyster homepage.
Only the last episode is online available, you need to download it every week ! If you want older episodes you can always go and ask on the
Last.fm forum
.
Wallpapers
These wallpapers are based on the artwork of the compilations. We didn't create them ourselves off course ;-)
credits: Joachim Wemel | Ivy Design.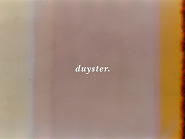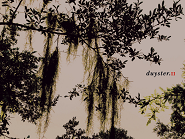 Top 100
Here you find the complete overview in a handy excel file. Some real masterpieces are waiting to be heard in the lower regions of this lists.
2015
-
2014
-
2013
-
2012
-
2011
-
2010
-
2009
-
2008
-
2007
-
2006
Or you can use this handy
Google Doc file
where all editions are listed.